SUB2r, the indie webcam company, has announced that they're finally trying to come back to market after years of trials and issues – with a new camera to boot.
All we have to work with is a CAD rendering (see: featured image above) of the webcam, but the next generation camera should be ready to debut at TwitchCon 2023 in Las Vegas, NV on October 20th.
There will be 2 models, the SUB2r Studio and the SUB2r Square One. Both will be Micro Four Thirds (which is exciting – that's significantly larger than any existing webcam sensor), 4K 60FPS video feed, 13 stops of dynamic range, and a swappable MFT lens mount. Plus, you'll get SDI or HDMI or networking output options, depending on the model.
This is really exciting news. The webcam market has seen a lot of movement over the past couple years, but most webcams tend to stay in the super-small-sensor territory and much of the creator space has been begging for a large sensor option. MFT isn't full frame, but it's a massive step up from every webcam on the market – as anyone who used a Panasonic G7 or GH5 as their webcam can attest to. Plus, there's a massive MFT lens market out there.
You may recall, I was very impressed with the capabilities and engineering behind the original SUB2r webcam, but found its price and still-small sensor to be a turnoff. (If I recall correctly, the thing was expected to ship at around $600?) This webcam never really properly launched due to many troubles behind the scenes, but the emailed press release stated that fabrication begins next week, and basically everything but firmware is finalized.
I'm very excited to check out this webcam when the time comes, and am envious of those attending TwitchCon who get to see it first. Hopefully they can keep the price reasonable, and they have found a better color grading pipeline than what was present on the original cam.
More thoughts will come as we get more information and I (hopefully) get hands-on at some point.
Since I can't find it posted on SUB2r's website anywhere, full copy of the emailed press release from Rich is below.
---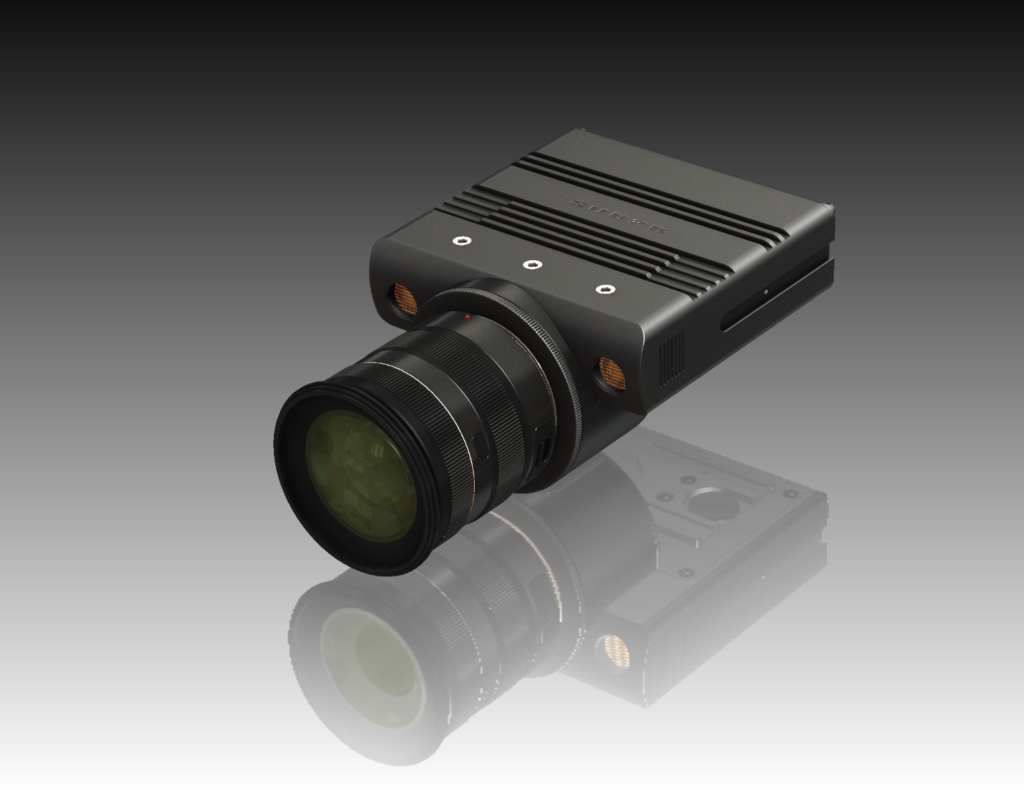 SUB2r Update
Wind Tunnels and The Next Gen
I was reminded that it has been a while since my last email.  Things have been exciting and crazy and getting more so.  Here's an update or you can just jump to CAMERA  below for the really exciting stuff.
I think the last email we were heading to PAX to launch the AGS – active green screen.  If you haven't seen it, check it out.  It's a crazy bit of tech we made that solves the top 5 issues with green screens.  And, it works in total darkness which is perfect for the streamer who prefers a gamer setup to that of a room filled with flood lights. https://sub2r.com/products/ags
We also launched the 2r Mount (formerly known as the V-Mount) along with the 2r3 (cube – math humor) expansion block.  A far more elegant solution to the clunky versions we had before.  We have a package deal which is amazing – Mount & Arm + Cube + 2 Arms $99.00. https://sub2r.com/products/2rmount
The glasses have surprised me.  We fight a massive battle of marketing misinformation that has flooded the world with the fear of blue light and the need for blue blockers.  That is combined with customers frustrated with investments in blue blocking glasses that produce less than satisfactory results.  The fact is blue light, more specifically that light which is in a narrow band around 480nm is essential to our existence.  We have highly specialized cells in our eyes that are tuned to just this light.  They regulate key aspects of our physiology like circadian rhythms and pupil dilation.  Our bodies would fail to function correctly without this light.  One aspect of our technology is to help you take advantage of that blue.  A challenge to communicate without a multi-million dollar marketing campaign.
Our ergonomics are an experiment to see if we can expand our technology further into assisting in the well being and performance of gamers.
And – we are going through a brand and website revamp.  Please be patient as we rebuild.
CAMERA
My mantra is "we sell a video image".  While people maybe interested, no one really cares what tech is inside the box if the video image is beautiful.  On the other hand, no amount of mind warping tech can overcome a bad picture.  You will not be disappointed by the quality of video our cameras produce.
Had things gone according to my plan, we would have launched the new generation of cameras in 2021.  We are well into 2023.  Our inside joke, way too much TED Talk material.  I am proud to brag that this team has stuck together and persevered through insane challenges.  As Vanda likes to remind us, all of this happens for a reason.  And, things have come together quiet nicely I have to admit.  Our next generation of cameras are on track to debut at TwtichCon in Las Vegas October 20th.
The top pic is a sneak peek CAD rendering of what's coming.  The next generation comes in 2 distinct models, the Studio and the Square One.  Both are based on SONY's flagship Micro Four Thirds image sensor.  With pixels that are 16 times bigger than our prior camera we can provide an astounding 4K image at 60fps, with 13 f-stops of dynamic range and incredibly low SNR (noise).  With a powered MFT lens mount, your choice of affordable off the shelf lenses is vast.  Depending on the model, the cameras support either dedicated SDI or HDMI output and both support an SFP+ cage.
Yes, we are really going to launch.  Circuit design is completed and we head to fab next week.  Lenses are on order, housing design and thermal modeling is completed and on order, and coders are furiously hammering ones and zeroes into place.
Serge and I still have some work to do in our new home-built lab-based wind tunnel.  OK a bit of geeking out and nerd pride, I'm really proud of this – it's super cool.  And, it's the only way you can really compare fan performance and grill design.  That's a first gen "Piggy" cam capturing high speed video of the smoke trails.  Yes – this is the degree to which we focus on every detail.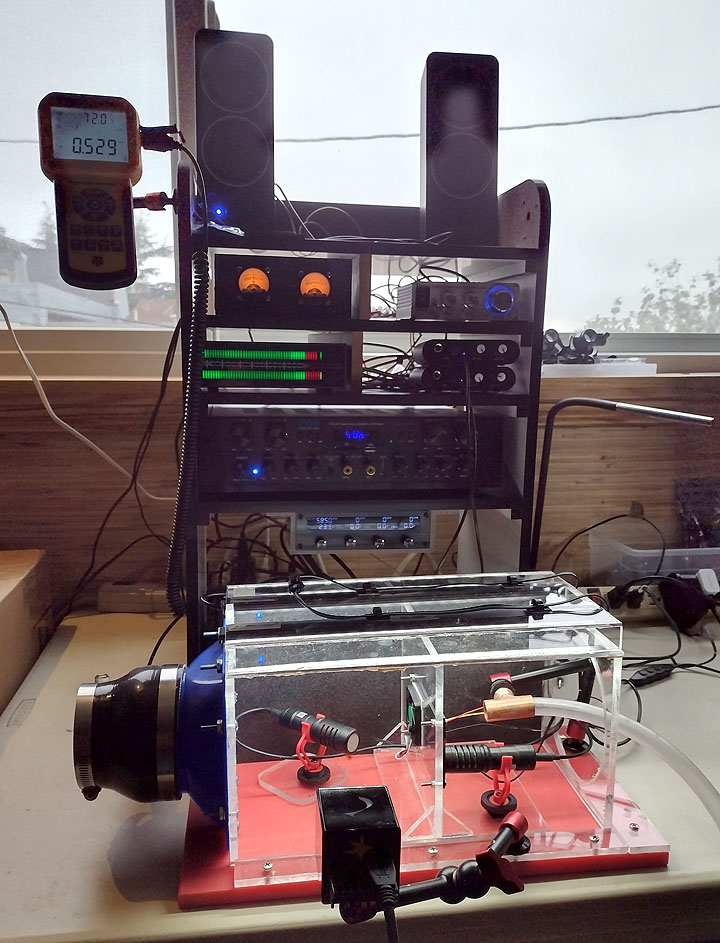 Stay tuned as we count down to launch.
I sincerely appreciate your continued support and a patience.
Rich, Vanda, Serge, Igor, Sarkis and Max and Danger Dawg