YouTube streaming just got a major quality boost! The RTMPS update is officially out of beta, bringing HEVC and AV1 streaming to everyone – this means you can send much higher quality for your bitrate and get much nicer-looking streams, or you can maintain the same quality as before, but using a lower bitrate! Here's how to set this up and get the most out of it.
This is re-iterating the beta I covered back in April, but a good time to actually start testing it.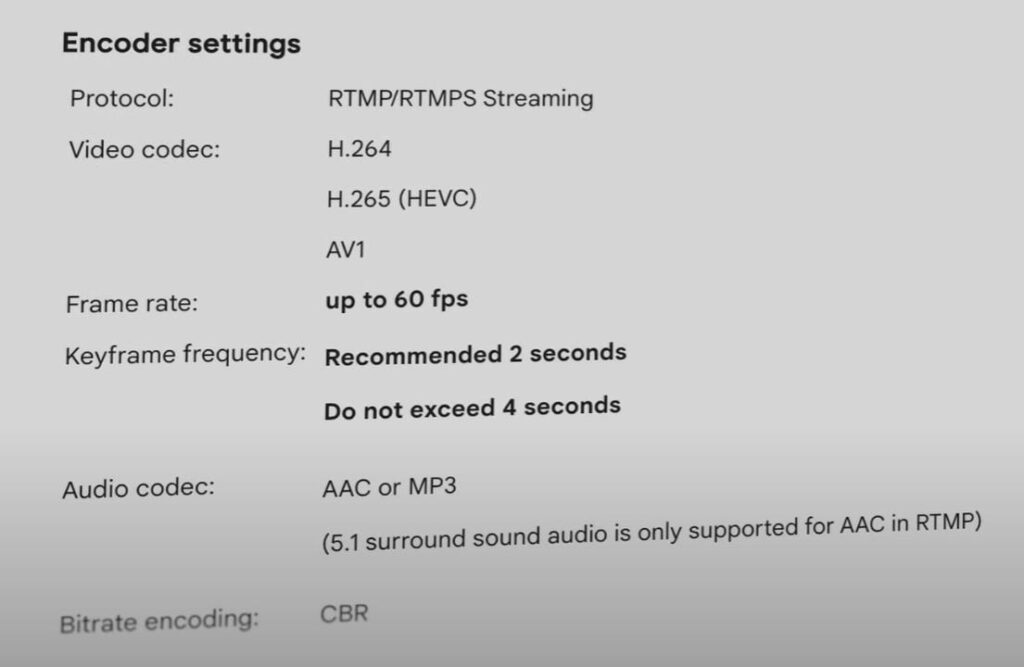 Step 1: Choose "YouTube – RTMPS" for your Stream output module. (Must be on OBS version 29 or higher.)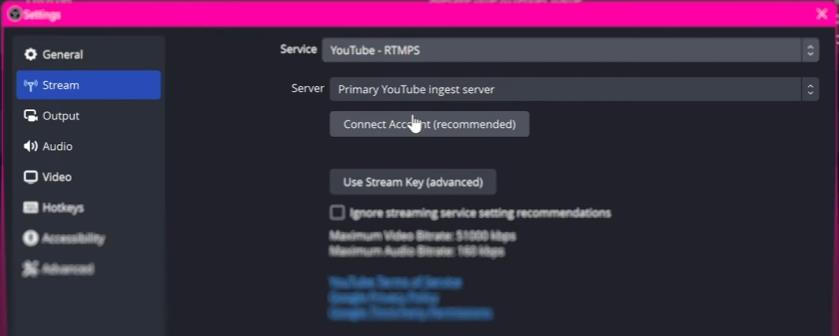 If you wish to multi-stream to Twitch, Twitch must be selected via a secondary output like the OBS Multiple RTMP Outputs Plugin, with YouTube being the native integration choice.
Step 2: Choose either a HEVC or AV1 video encoder. You're going to want to use one of the GPU-based encoders for this (Nvidia NVENC HEVC/AV1, QuickSync HEVC/AV1 (for Intel) or AMD HW H.265 (HEVC) or HW AV1), as the CPU AV1 encoder options (AOM AV1/SVT AV1) are typically too tough to run in real-time at a good enough quality to be worth it.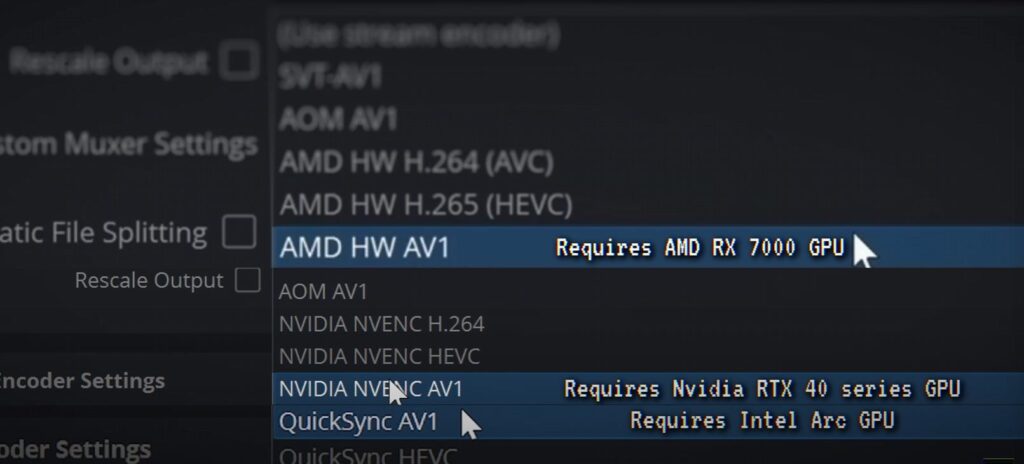 While AV1 hardware encoders are limited to the newest generation of GPUs (Intel Arc, AMD Radeon RX 7000, Nvidia RTX 4000), generations going back to ~2016 support HEVC encoding and will still give you substantial quality boosts. Nvidia GTX 10 series and newer, and AMD RX 5000 and newer will be great, along with Intel 10th gen and higher iGPUs.
A note on YouTube Quality
While this update improves the quality of stream you can send to YouTube, it does not improve any specific YouTube transcode's quality. So 1080p still generally doesn't receive enough bitrate for 1080p60 high action content. (And no, getting a VP9 transcode on a 1080p stream doesn't fix this.)
This means that if higher quality is a priority for you, you absolutely should be streaming 1440p or higher to YouTube for high-action content. HEVC/AV1 gives you the encoder quality headroom to do this on most internet connections. Simply set the Output (Scaled) Resolution in the Video settings tab to that higher resolution and use Area or Bicubic scaling method. You will have to manually type in the resolution if it's higher than your Canvas resolution.

Streaming higher resolution does have an impact on the "Stream Latency" modes you can stream.
Ultra Low-Latency is limited to 1080p and lower resolution
Low-Latency is typically limited to 1440p and lower resolutions but some have reported success with 4K, and I've seen notices from YouTube suggesting it should work (but whenever I try, the stream gets limited to 1440p)
Normal Latency works with all formats
Bitrate Suggestions
HEVC and AV1 give you significantly more quality for your bits. My recommended bitrates to send to YouTube are:
1080p60: 3.5-6mbps
1440p60: 5-15mbps
2160p60: 12-25mbps
Higher is still better to an extent, since YouTube does transcode (or convert) your sent video to a lower bitrate VP9 stream, but these are the averages I see as required for high-quality fast-action gaming content.
Here's some example streams where I tested different bitrates: