LoupeDeck, the stream and software controller peripheral company, has been acquired by Logitech for an "undisclosed amount" according to this press release.
While this is (naturally) fluffed up as a big win for Logitech to "better serve creators" (just like StreamLabs, right?), the reality is that LoupeDeck was really not doing well – if you look at their public financial data.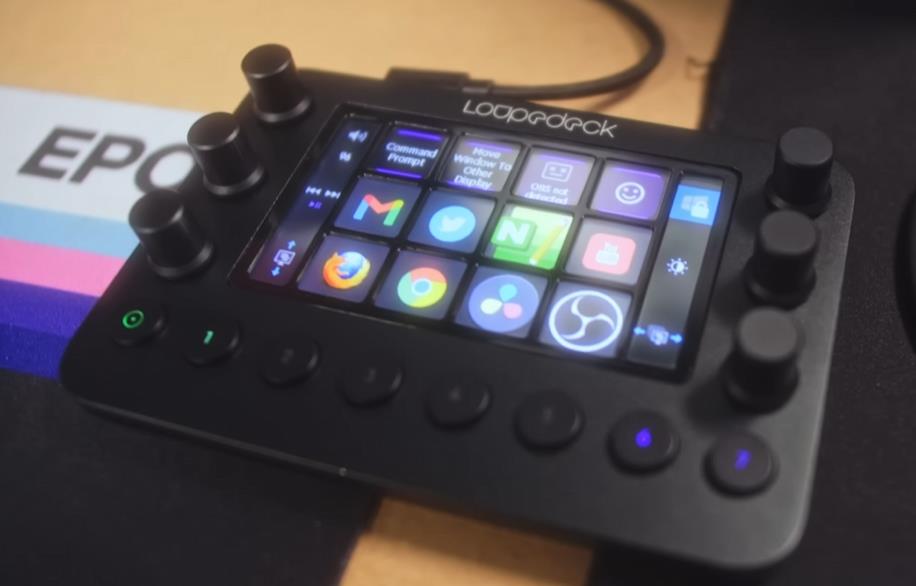 The Helsinki-based company produced some really promising products, from the super basic "LoupeDeck+" Photoshop controller to the newer LoupeDeck CT and LIVE devices, which were more optimized for streaming and other creative applications. The devices impressed me in concept (I even ran ad spots for them at one point, I still use my LoupeDeck Live sometimes), featuring touch buttons, traditional buttons, dials, and extra screens – but they were just too damn expensive. The LoupeDeck Live was more expensive than the competition from Elgato and Mountain Keyboards, and the LoupeDeck CT cost more than $500. In a market where you can get the basic Elgato Stream Deck for a little more than $100, or the souped-up Stream Deck + for $200, the pricing of these just didn't make sense.
LoupeDeck later went on to release the LoupeDeck Live S (without the bottom buttons) for $189, but it feels like they took too many swings and misses and this came too late.
What makes this Logitech acquisition even more awkward is that LoupeDeck had also partnered with Razer on the Razer Stream Controller and the Razer Stream Controller X.
The first Razer Stream Controller was literally just a LoupeDeck Live with Razer's logo where LoupeDeck's logo would go. No real hardware changes were present, the $269 price tag was unchanged, and it even used the LoupeDeck software. The Stream Controller "X" was more of a proper Stream Deck clone, using a different hardware vendor – but still using the LoupeDeck software.
Whether wearing the LoupeDeck or Razer name, the software support for these devices continued to stay behind the competition, making it hard for them to move the needle with grabbing up market share. Having used both the LoupeDeck+ and LoupeDeck Live, I believe support is more present than most potential buyers realize, but it's hard to argue with the deep integrations, app store, and software maturity (can you believe it's been 6 years since the Stream Deck released?!) of Elgato's flagship device in this market.
While it's clear that Razer was taking steps to make their own product over time – starting with sourcing a different hardware vendor willing to clone the Stream Deck – both of these products still rely on LoupeDeck software to function. It's unclear how the Logitech acquisition might affect this, whether the software will conflict, or support will be dropped entirely. (Logitech's previous acquisitions of companies like Blue Microphones have seen the manufacturer's device support move into Logitech's own software, which has not always gone well – with users reporting that Logitech's software broke features like onboard headphone volume control of mics like the Blue Yeti Nano, for example.)
Theoretically, Loupedeck could still provide a basic software download on their website for users to use with their device indefinitely – or perhaps Razer has a more intricate licensing arrangement (such as with Belkin for their Orbweaver-based devices) that would survive this acquisition – but it's definitely strange. Logitech and Razer are definitely competing companies at this point.
It also remains to be seen how Logitech will actually be able to make a profit from this company, when LoupeDeck couldn't. Logitech is king of making impossibly-cheap devices (like their webcams) at the sacrifice of everything else, though, so perhaps they find a way. It might just result in the products being a shell of their former selves.