Twitch has completely rewritten their "Digital Millennium Copyright Act Notification Guidelines".
Most notably, they've made changes to how Copyright Strikes work on Twitch: Strikes are no longer permanent. Strikes remain for an undefined period of time to "make sure the creator is not a repeat infringer" and then they are removed from the account. This is very similar to YouTube's 90-day Strike policy.
Zach Bussey reports that many streamers have recently noticed strikes being removed from their account, likely in line with this policy update:
For about 6-weeks now I've heard from streamers who had their strikes removed without any action on their part… this would seem to explain why. It appears to be a version of 'timed' strikes, similar to YouTube.

Interested to know how long is 'enough time'.

— Zach Bussey (@zachbussey) July 20, 2021
A channel that receives 3 strikes within the unspecified period of time will mark that channel as a "Repeat Infringer" – and presumably have the channel suspended or terminated as a result.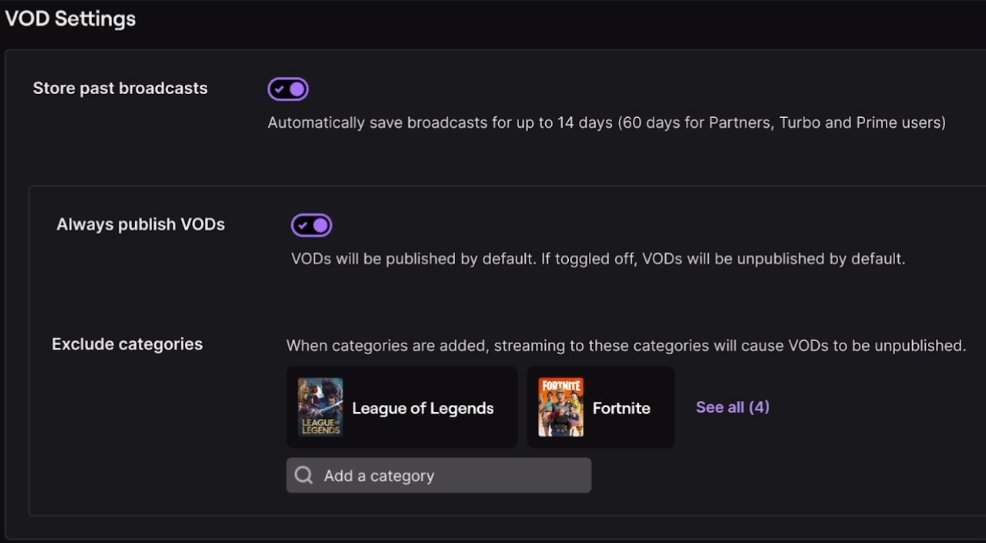 VOD settings are being introduced to allow creators to set VODs to un-published by default so that creators can check for copyright issues before publishing BUT unpublished content will not be safe from Copyright Strikes.
Important for streamers to know that Unpublished content does *NOT* protect you from copyright strikes.

So, while unpublishing content is a cool feature – it offers little protection if stream copyright content. pic.twitter.com/5fDJ0Xy2iM

— Zach Bussey (@zachbussey) July 20, 2021
Deleted content is, however, safe from Copyright Strikes:
There has been some question as to whether you can get strikes for content you've already deleted…

Twitch has a definitive answer: No, you won't get a strike for any content you have deleted. pic.twitter.com/Y0vifkng6F

— Zach Bussey (@zachbussey) July 20, 2021
If you're worried about DMCA and copyright issues with music for your stream, you should check out Backing Track, royalty-free rock and metal music that's stream and video-safe for your content, free to use!